ABOUT MEN'S MINISTRY
Our Men's Ministry exists to live everyday captivated and changed by Jesus by loving and serving effectively.
Our desire is to encourage men through godly fellowship and discipleship opportunities to become servant leaders who make disciples for the Kingdom of God. We care greatly about the biblical leadership role of men in the home and in the Body of Christ. In order to lead effectively, we must first lay our hearts and minds at the feet of Jesus, and follow Him. Second, we must carry out the Great Commission, first in our homes, and then in the world around us. We do this by loving people and serving them with absolute clarity of heart, mind and soul.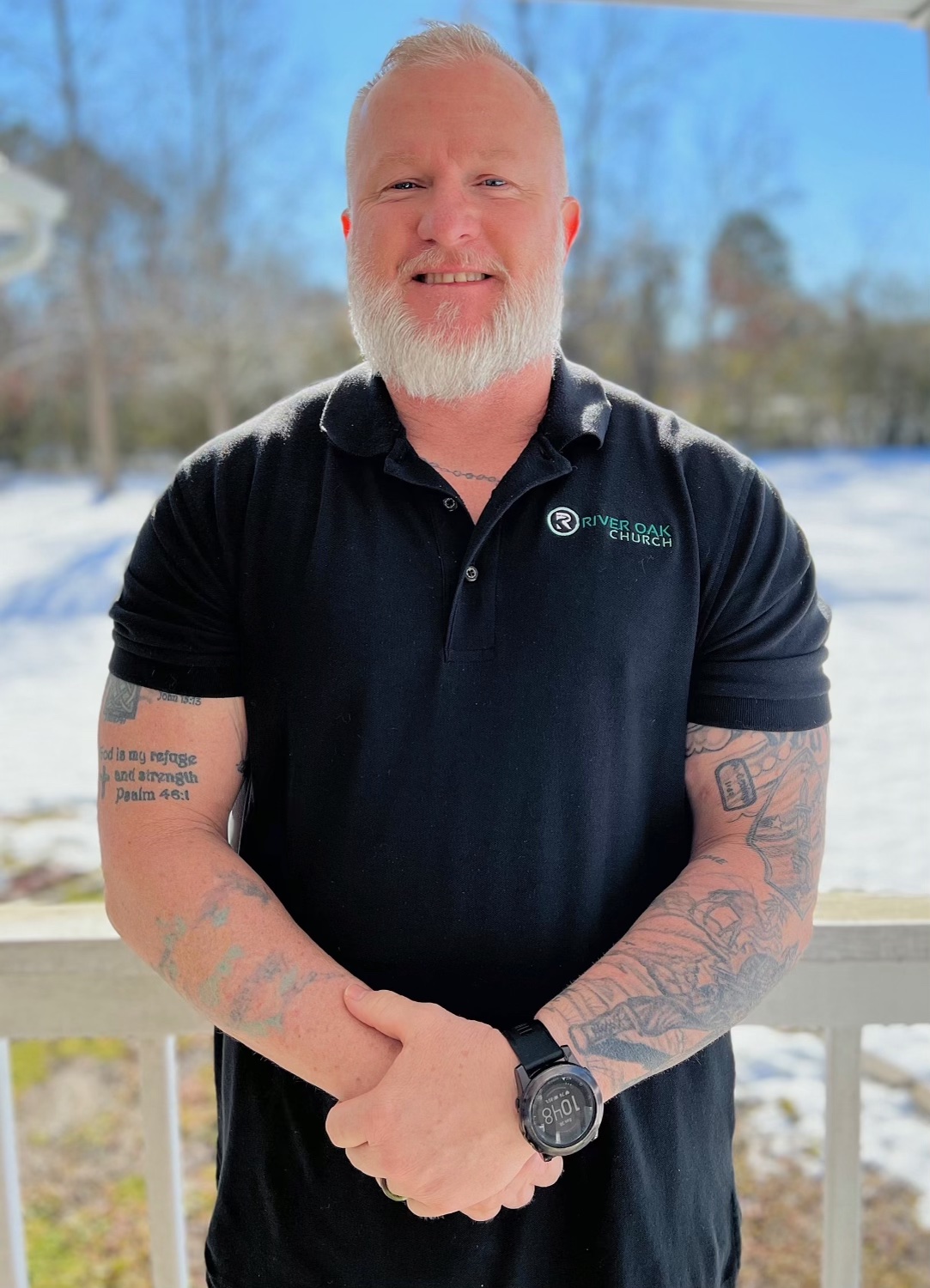 LARRY HARRINGTON
Men's Ministry Coordinator // larry.harrington@riveroakchurch.org
Larry retired from the Marine Corps in 2014 after 25 years of service. In 2015 he married his lovely wife, Sandra, and they have been a part of the River Oak church family ever since. Larry truly believes in the Men's Ministry and wants to equip the men of the church with spiritual knowledge to lead their families and to be mighty men of God. When Larry is not at church he enjoys helping people, fishing and hunting, and being home with the family.
AS IRON SHARPENS IRON,
SO A MAN SHARPENS THE COUNTENANCE
OF HIS FRIENDS
PROVERBS  27:17
HOW CAN WE PRAY FOR YOU?    
As men, we want to fix problems. Life and the struggles that come with it often overpower us. YOU are not alone!  If you are feeling stressed or overwhelmed, the men's ministry wants to pray for you and strengthen you through prayer. So, if you have a prayer, fill out the request form below and allow us to pray for you in the name of Jesus!
MEN'S GROUPS
MONDAY – FRIDAY
Study: Morning Men's Bible Study
Day/Time: Monday – Friday at 7:00am
Leader: Sean Stewart and Michael Tacoronte | tacoronte@aol.com or ksstewart43@cox.net
Location: ZOOM
---
TUESDAY
Study: Men's Bible Study
Day/Time: Tuesdays at 5:30 AM
info@riveroakchurch.org
Location: Sunrise Café
---
WEDNESDAY
Study: Men's Bible Study
Day/Time: Wednesdays at 6:30 PM
Leader: Sean Stewart/Michael Tacoronte | ksstewart43@cox.net
Location: Room 206B